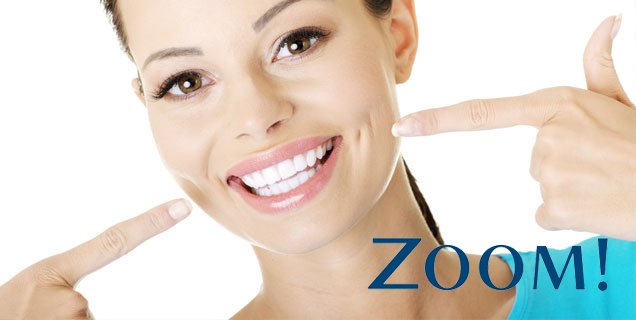 During the month of December, Pearl River Dental will be offering Zoom at the discounted price of $250! Zoom is an in-office whitening process that could whiten your teeth up to 8 shades in just one hour.
The process is fairly simple. We create a barrier around your teeth with cotton, so that your gums and cheeks are not exposed. The whitening gel is then applied in a manner similar to painting. We then expose your teeth to the Zoom! light for 15 minute increments for an hour. If you experience any sensitivity, we are able to adjust the setting of the light or lower the amount of time of exposure during your treatment.
Are you wondering who would qualify for Zoom? Anyone who does not have overly sensitive teeth, or whose tooth are not being affected by decay. If you have veneers or crowns, Zoom may not be right for you, as your natural teeth will no longer match.
Zoom! is a great Christmas gift for someone who is hard to buy for, or a person who is truly deserving of a whiter, brighter smile. This could be a perfect anniversary or graduation gift, in addition to being a perfect gift for yourself.
We invite you to call our office for more details. This promotion will be effective December 1, 2017 until December 31, 2017. You will need to speak with our staff to talk about scheduling and to ensure that you do qualify. For Christmas presents, gift certificates can be picked up at our office at your convenience.
Still curious? Check out our Facebook page to see a before and after at our office.